Is Microsoft Getting it Right?
All The New Features of Windows 10 Phones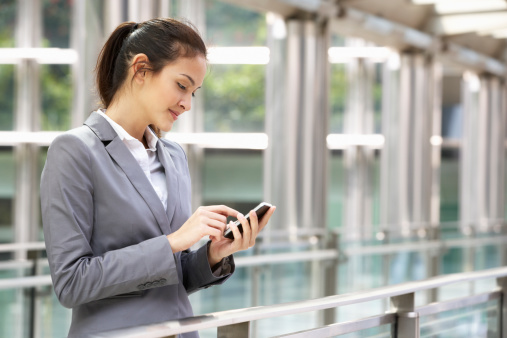 The Windows Phone doesn't have a long, bright future ahead of it – but Microsoft isn't about to kill it off entirely, as it did with the Nokia phone brand last year. Instead, all of Windows phones, laptops, desktops and tablets will use the same system and software, Windows 10. That means Windows 10 is taking over for Windows Phone 8.1, passing over 9.0 altogether. That raises the question – is it worth it? What are the new features, and how do they stack up against Android 5.0 Lollipop and iOS 8.1?
Consistency For All Your Devices
What Windows 10 is aiming for is something that Google and Apple seem to have achieved for some time now – a consistent experience across multiple devices. So how exactly are they doing this? Action Center, the notifications drop-down, will now sync with a similar hub in the desktop version of Windows 10. There you'll be able to find your emails, invites, messages and much more.
Improved Design
The new interface is split into a home screen and an apps menu that holds all the stuff you don't necessarily need every day – and the look of the home screen has been somewhat tweaked.
With Windows Phone 8.1, Microsoft introduced home screen backgrounds which let you customize your Live Tiles with a chosen background rather than just block colors. While an interesting design, it had a tendency to make the contents of the titles virtually illegible. And that's the beauty of upgrades – Windows 10 has tweaked this idea by putting the background across the entire home screen, while the Live Tiles sit on top as a translucent layer.
New Features for Outlook
In Windows Phone 8.1, Outlook was deliberately simple – it seemed more concerned with fitting in visually with the rest of the system rather than offering new features. But that's changing with Windows 10, as Outlook prepares to get a totally new interface. With the new design, you'll be able to format your text the same way you would with a desktop – you can even add tables.
Nokia Maps
In the first days of the Windows Phone, HERE maps was known as Nokia Maps – but it was renamed in late 2012 as part of an initiative to bring the system to iOS and Android users as well. The major benefit of HERE maps, now the norm for Windows Phones, includes downloadable maps (meaning you won't need data or internet to navigate). Third party apps will also now use Nokia's maps rather than Bing's, creating an easier experience for users.
Skype Is Part of Your Device
Since 2011 Microsoft has owned Skype, and in the next update it will be built into messaging apps, meaning it can be used in the place of SMS messages between Windows 10 phones. This means you can connect with desktop users directly from your text messaging suit. Predictably, they don't plan to integrate services like the Facebook-owned WhatsApp.
The New Spartan Browser
Support for Internet Explorer is ending, and Chrome and Firefox have taken the lead in terms of popularity among browsers. Windows 10 phones will use the new Spartan browser; an app that Microsoft claims was built on an entirely new engine. There's not a ton of info yet, though we know that Spartan is geared towards today's constantly-evolving and ever-connected world of technology – annotation and sharing of web pages will be much easier.
So – When's It Coming?
The first builds of Windows 10 phones shipped as early as February – but don't get too excited, those were for developers to help them get their apps ready for consumers. Microsoft doesn't seem too rushed in the process, saying that the phone will be available "later in the year." It's safe to bet that means mid-to-late 2015.
Some good news is that Microsoft has said all phones currently running Windows 8.1 will get a free update to 10 (unlike back in 2012 when Windows Phone 7 users were cut off by the announcements of Windows Phone 8.)
To get more breaking technology  news and talk about how your business can benefit from the latest IT solutions, get in contact with Pulse Business Solutions at info@pulsebizsolutions.com or by phone at (239) 676-6679.
Yes! I'm looking for the best IT services to support my business
Clients Feedback
After switching to Pulse, we were pleased to know that our IT service bills were consistent and fixed fee each month. This part was huge because finally we could plan and budget for our IT service expenses. We also appreciated the fact that Pulse would dispatch experienced technicians based on the issue at hand resulting in faster resolution of problems that arose. One of the most valuable parts of working with Pulse is that I know there will be a quick and appropriate resolution to any issue that we experience. This process gives me peace of mind because like most small businesses, we need quick and efficient responses to any and every system issue we may face. Pulse's consistency and dependability in service is unparalleled to providers we've had in the past.
Consistent and Dependable-Non-Profit Organization
Fort Myers, FL
read more»