How to Trick Siri into Using Google Maps
Stuck Using Apple Maps For Directions On Your iPhone?  Here's How To Dump Apple Maps And Go With Google Maps.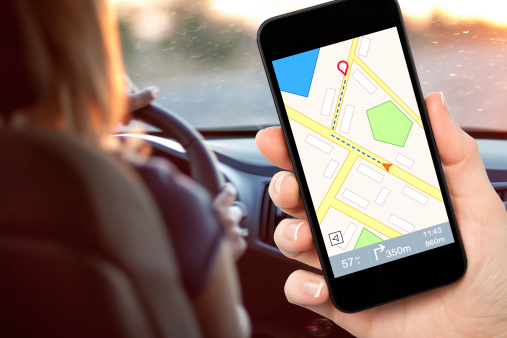 It's relatively well-known that Apple Maps leaves quite a bit to be desired. And when you're getting Siri to assist with directions, unfortunately, it's her go-to app. Few people know, though, that it doesn't have to be your only option – in fact, there's an easy way to get Siri to use the far superior Google Maps to direct you.
When you're asking for directions do it like you usually would but tack on "via transit". So, if you're looking for a McDonald's you'd say, "Take me to the closest McDonald's via transit."
This will make Siri pull up a list of all the "routing apps" on your phone, which includes Google Maps. From there, just tap on "Route" and as if magic, you're ready to go.
It may not be a perfect solution but it's a lot more efficient than using Apple Maps. It's not a fully voice-powered means of access, because there's still the intermediate step of selecting from the Routing Apps list and having to tap Route – but it's a good alternative.
Another positive is that there's no jailbreak required, plus you get the satisfaction of knowing you've improved the limitations of what Siri can typically provide.
For more helpful technology tips and tricks like this one, contact Pulse Business Solutions at info@pulsebizsolutions.com or by phone at (239) 676-6679.
Yes! I'm looking for the best IT services to support my business
Clients Feedback
After switching to Pulse, we were pleased to know that our IT service bills were consistent and fixed fee each month. This part was huge because finally we could plan and budget for our IT service expenses. We also appreciated the fact that Pulse would dispatch experienced technicians based on the issue at hand resulting in faster resolution of problems that arose. One of the most valuable parts of working with Pulse is that I know there will be a quick and appropriate resolution to any issue that we experience. This process gives me peace of mind because like most small businesses, we need quick and efficient responses to any and every system issue we may face. Pulse's consistency and dependability in service is unparalleled to providers we've had in the past.
Consistent and Dependable-Non-Profit Organization
Fort Myers, FL
read more»