How To Protect Your Business When Using BYOD.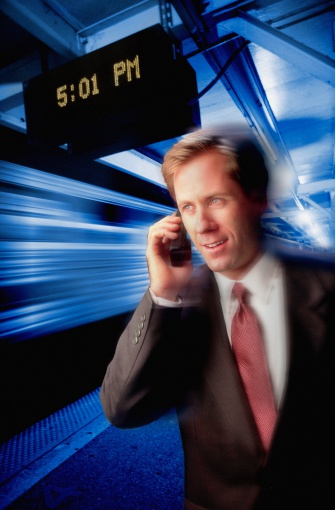 Businesses throughout the world are are rapidly adopting the "bring your own device" trend in an effort to improve productivity and efficiencies. However, with its benefits, come problems. Using BYOD can impact your organization's security.  One major concern is when a worker resigns or is let go.  You must insure he or she doesn't walk away with your confidential data.
The best way to deal with this is to prepare a customized BYOD policy for your business. Here are some issues to consider when developing your BYOD policy:
Define appropriate business use, as well as appropriate personal use, of personal devices in the workplace.  What limits will be set on these activities, and consider how can they directly or indirectly affect your business?  
List what company data and resources may be accessed with personal devices?
Specify the of security requirements that must be met before any personal devices are permitted in your BYOD program.
When should devices be turned over to IT for configuration of work-related applications and accounts?
Define the procedures that must take place when an employee participating in the BYOD program is laid off or resigns. Make sure you can always collect any business-related data on your employees' personal devices when using BYOD.
List the steps to follow when devices are lost, stolen, or misplaced.
If you employ foreign nationals, familiarize yourself with the privacy laws of other countries in regards to BYOD and personal device use in the workplace, before making demands on them that may not be enforceable.
Will you use a solution that allows you to keep company data separate from personal data?  If so define how this will work.
Some mobile devices contain features that separate personal and corporate data, such as BlackBerry's BB10 Balance and Samsung's Knox. Specify how these features may affect your BYOD policy.
Although the improper use of BYOD in the workplace can create a variety of issues for your organization, BYOD has many advantages, and is worth considering.
For more information about how to develop a BYOD policy for your organization, contact Pulse Business Solutions at (239) 676-6679 or info@pulsebizsolutions.com.
Yes! I'm looking for the best IT services to support my business
Clients Feedback
After switching to Pulse, we were pleased to know that our IT service bills were consistent and fixed fee each month. This part was huge because finally we could plan and budget for our IT service expenses. We also appreciated the fact that Pulse would dispatch experienced technicians based on the issue at hand resulting in faster resolution of problems that arose. One of the most valuable parts of working with Pulse is that I know there will be a quick and appropriate resolution to any issue that we experience. This process gives me peace of mind because like most small businesses, we need quick and efficient responses to any and every system issue we may face. Pulse's consistency and dependability in service is unparalleled to providers we've had in the past.
Consistent and Dependable-Non-Profit Organization
Fort Myers, FL
read more»