How to Handle the End of Support for Windows XP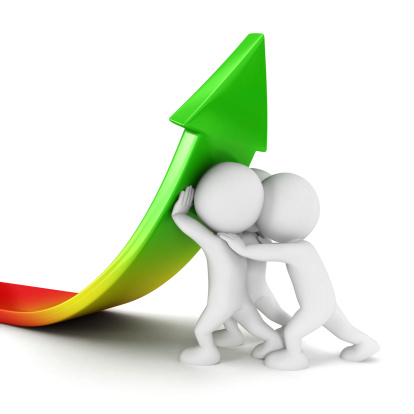 Microsoft will end support for Windows XP on April 8th, 2014. While Windows XP users will receive security updates on March 11th and April 8th, 2014, Microsoft will stop providing scheduled updates, support, or bug fixes for the operating system after the end of support date.
When cybercriminals find a vulnerability, there will be no updates or fixes to stop the vulnerability from being exploited. If you're running Windows XP after the end of support date, you can expect vulnerabilities to be exploited repeatedly. Also, fixes released for Windows 7 and 8 will be used to discover exploits in Windows XP. This is because a lot of code in current versions of Windows has been modified from Windows XP.
On March 8th, 2014, Windows XP users will receive a popup notification on their computers to remind them about the end of support date. If you don't have Windows Update automatically enabled, you won't receive the popup notification.
How Do I Know if I'm Running Windows XP?
Not sure if you're running Windows XP or not? Microsoft has created a website to help you find out. It's simple, go to amirunningxp.com and the website will tell you if you're running the operating system or not. The website will also tell you how many days until the end of support date.
How Do I migrate My Data to a Windows 7 or 8 Computer?
Microsoft is offering a free download of a version of Laplink's PCMover software, which enables you to migrate your data from a Windows XP computer to a Windows 7 or 8 computer. To use the PCMover software, make sure two computers, one running Windows XP and another running Windows 7 or 8, are set up and connected to a network.
What If I Can't Migrate to Another Operating System?
While it's critical to migrate to another operating system, some businesses will continue to run Windows XP, at least on a few computers in the workplace. If this sounds familiar, here's a few tips to help you mitigate the security risks:
Isolate Windows XP Computers
If you're running Windows XP on certain computers, make sure those computers are isolated on a separate network.
Apply the Last Windows XP Update
The last Windows XP update will be released on April 8th 2014, make sure to install this update on all computers running Windows XP.
Back up your data on a regular basis and make sure it's recoverable to prevent data loss in the event of a system failure or malicious attack.
To learn more about Windows XP, give us a call at (239) 676-6679 or send us an email at info@pulsebizsolutions.com. Pulse Business Solutions can help you devise a plan to migrate to a secure operating system or protect your current systems running Windows XP.
Yes! I'm looking for the best IT services to support my business
Clients Feedback
After switching to Pulse, we were pleased to know that our IT service bills were consistent and fixed fee each month. This part was huge because finally we could plan and budget for our IT service expenses. We also appreciated the fact that Pulse would dispatch experienced technicians based on the issue at hand resulting in faster resolution of problems that arose. One of the most valuable parts of working with Pulse is that I know there will be a quick and appropriate resolution to any issue that we experience. This process gives me peace of mind because like most small businesses, we need quick and efficient responses to any and every system issue we may face. Pulse's consistency and dependability in service is unparalleled to providers we've had in the past.
Consistent and Dependable-Non-Profit Organization
Fort Myers, FL
read more»