How To Ensure Your Business Benefits From Using Innovative Technologies.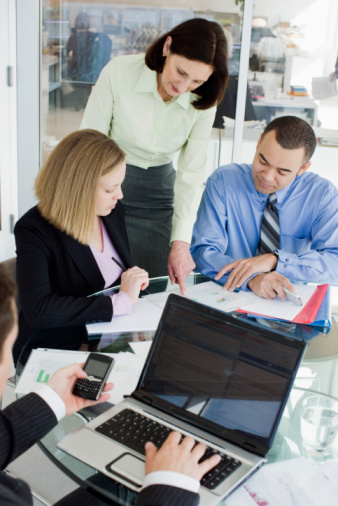 Technology plays an important role in the modern workplace and can increase your business efficiencies.  Technology advancements can help you accomplish activities that would otherwise be impossible. However, when employing innovative technologies, it's important to consider the following to ensure your business actually reaps the benefits you're looking for.
First-to-Market Advantage
Evaluate innovative technologies to ensure they provide your business a competitive advantage. Especially if you can use them as a first-to-market offering. In this instance you can leverage your position as the initial provider and make a significant impact in your marketplace.
Most people tend to use new technologies just like they did the older ones they used.  It's important to transform your business operations to match the benefits provided by new technologies. Find new ways to use innovative technologies to improve the way you did things before.
New technologies can be a major expense for your business. However, they can also be used to reduce costs.  When implementing new technologies ensure they are worth your investment and save you money in the end. 
Review Your Current Technology
Prior to implementing new technologies, you should review the technology you're using and assess how well those systems align with both your current business requirements. Ask yourself the following questions:
How efficient are your current operations?
How productive is your staff when using your current systems?
Would another technology improve productivity?
Is your current technology out of date or causing compatibility issues?
Are your business needs likely to change in the future?
Once you've considered these questions you can to decide what, if any, new innovative technologies you might need to incorporate into your workplace operations.
For help deciding what innovative technologies can benefit your business, contact Pulse Business Solutions by calling (239) 676-6679, emailing us at info@pulsebizsolutions.com.
Yes! I'm looking for the best IT services to support my business
Clients Feedback
After switching to Pulse, we were pleased to know that our IT service bills were consistent and fixed fee each month. This part was huge because finally we could plan and budget for our IT service expenses. We also appreciated the fact that Pulse would dispatch experienced technicians based on the issue at hand resulting in faster resolution of problems that arose. One of the most valuable parts of working with Pulse is that I know there will be a quick and appropriate resolution to any issue that we experience. This process gives me peace of mind because like most small businesses, we need quick and efficient responses to any and every system issue we may face. Pulse's consistency and dependability in service is unparalleled to providers we've had in the past.
Consistent and Dependable-Non-Profit Organization
Fort Myers, FL
read more»