How to Develop Your Company's Technology Budget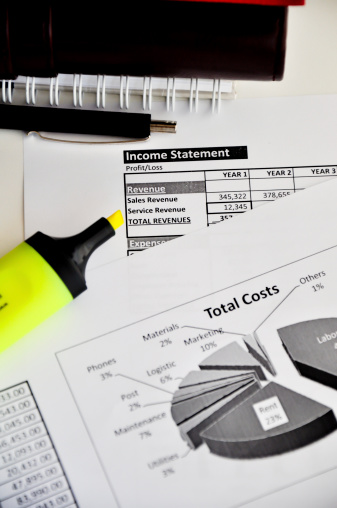 Most businesses find themselves torn between two imperatives: the need to limit the amount of money spent on information technology, and the need to make sure their IT budget is sufficient enough to improve overall productivity and profitability. How do you know when you're spending too much, or too little, on technology? How do you determine an appropriate spending level?
There are two important steps to take before you can develop a technology budget.
Define how technology will be used to meet specific objectives.
Establish your overall technology goals.
Once you complete these steps, you can establish a company-wide technology funding level to support your goals and objectives.
Define the Role Technology Plays
It's important to consider the role technology plays in your business operations. Some organizations use technology to complete short-term projects only. Others rely on technology for all their day-to-day operations. Figure out what your objectives are and how technology will help you meet them.
Establish Your Technology Goals
It's important to understand your overall technology goals before developing your budget. If technology is integral to your business operations, the level of spending required will likely be substantial. Ironically, the size of your business doesn't determine the level of spending required. It's determined solely on the type and scope of technology needed to support your overall goals. Do you want technology to improve IT accessibility for your staff? Looking to improve your ability to respond to customers' needs? The overall goal for implementing technology plays an important part in defining your IT budget.
Be Sure To Plan For Today and Tomorrow
Technology spending can be designed to meet current goals and objectives as well as future ones. When developing your business plan for both current and future projects be sure to align your technology needs with your plans so you aren't caught short without the money you need. By defining your goals and objectives for technology you can ensure you achieve them without exceeding your IT budget.
Do you still need help developing your IT budget? Pulse Business Solutions can help you accomplish your goals and objectives through the use of technology without breaking your budget. Give us a call at (239) 676-6679 or send us an email at info@pulsebizsolutions.com.
Yes! I'm looking for the best IT services to support my business
Clients Feedback
After switching to Pulse, we were pleased to know that our IT service bills were consistent and fixed fee each month. This part was huge because finally we could plan and budget for our IT service expenses. We also appreciated the fact that Pulse would dispatch experienced technicians based on the issue at hand resulting in faster resolution of problems that arose. One of the most valuable parts of working with Pulse is that I know there will be a quick and appropriate resolution to any issue that we experience. This process gives me peace of mind because like most small businesses, we need quick and efficient responses to any and every system issue we may face. Pulse's consistency and dependability in service is unparalleled to providers we've had in the past.
Consistent and Dependable-Non-Profit Organization
Fort Myers, FL
read more»