How To Decide What Mobile Device To Use In Your Law Practice.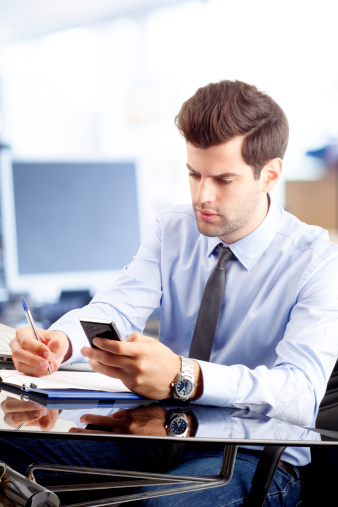 Law firms use technology to maximize productivity and revenue. In fact, law practices are embracing mobile devices more than ever before.  Mobile phones help attorneys keep in touch with their clients and colleagues so they are accessible at all times. Most law practices purchase smartphones and phone plans for their partners and associates.
Selecting the right mobile device and plan is important. First, you must decide what features your firm needs. The following are the basic mobile phone features you should consider for your law practice.
You should find a mobile device that allows your employees to stay connected and accessible at all times.
Calendar integration enables your employees to keep track of their schedules and make changes as necessary.
Similar to staying connected, it's important to be able to check emails even when employees are out of the office.
Case Management Software Integration
A smartphone that supports integration is a good idea. Legal case management software integration allows your employees to collaborate across your organization, viewing and updating client cases when in the courtroom or on the go.
Smartphones are powerful devices and can enable productivity and efficiency for your law firm. To learn more about selecting the right mobile device for your practice, give us a call at (239) 676-6679 or send us an email at info@pulsebizsolutions.com.
Yes! I'm looking for the best IT services to support my business
Clients Feedback
After switching to Pulse, we were pleased to know that our IT service bills were consistent and fixed fee each month. This part was huge because finally we could plan and budget for our IT service expenses. We also appreciated the fact that Pulse would dispatch experienced technicians based on the issue at hand resulting in faster resolution of problems that arose. One of the most valuable parts of working with Pulse is that I know there will be a quick and appropriate resolution to any issue that we experience. This process gives me peace of mind because like most small businesses, we need quick and efficient responses to any and every system issue we may face. Pulse's consistency and dependability in service is unparalleled to providers we've had in the past.
Consistent and Dependable-Non-Profit Organization
Fort Myers, FL
read more»