Healthcare: Time Is Running Out to Complete Your Meaningful Use Risk Assessment.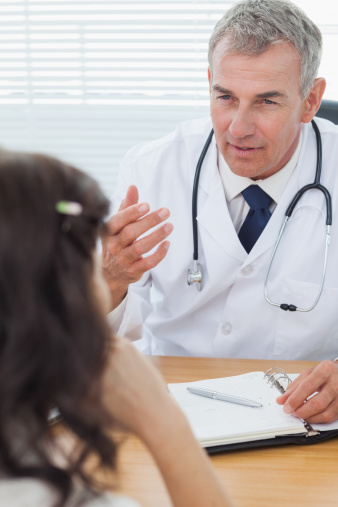 December 31st is fast approaching and if your healthcare organization hasn't completed your Meaningful Use Risk Assessment for 2013 you'd better get busy.  If you miss the deadline, you may have to return a full year of EHR (Electronic Health Record) incentive payments.
Your EHR or EHR components must meet the standards set by the Office of National Coordinator for Health Information Technology (ONC). An up-to-date list is posted on the ONC's website at: http://oncchpl.force.com/ehrcert
To receive EHR incentive payments, you must demonstrate that you have met the criteria for the EHR Incentive Program's privacy and security objective and ensure adequate privacy and correct any identified deficiencies.  Plus a Meaningful Use Risk Assessment must be conducted at least once prior to the beginning of an EHR reporting period (annually).  
The EHR Incentive Program and the HIPAA Security Rule don't mandate how the risk assessment should be done.  This is left up to you. Below are commonly recommended steps for performing an assessment:
Identify the scope of the analysis
Gather data
Identify and document potential threats and vulnerabilities
Assess current security measures
Determine the likelihood of threat occurrence
Determine the potential impact of threat occurrence
Determine in the level of risk
Identify security measure and finalize documentation
Develop and implement a risk management plan
Implement security measures
Evaluate and maintain security measures
You will need to attest to CMS (Centers for Medicare and Medicaid) or your State that you have conducted the Assessment and have taken any corrective actions to eliminate the security deficiency or deficiencies identified in the Risk Assessment.
Pulse Business Solutions is working around the clock to ensure assessments are performed, so be sure your Risk Assessment is completed by December 31, 2013.  For more information call us at (239) 676-6679 or email us immediately at info@pulsebizsolutions.com.
Yes! I'm looking for the best IT services to support my business
Clients Feedback
After switching to Pulse, we were pleased to know that our IT service bills were consistent and fixed fee each month. This part was huge because finally we could plan and budget for our IT service expenses. We also appreciated the fact that Pulse would dispatch experienced technicians based on the issue at hand resulting in faster resolution of problems that arose. One of the most valuable parts of working with Pulse is that I know there will be a quick and appropriate resolution to any issue that we experience. This process gives me peace of mind because like most small businesses, we need quick and efficient responses to any and every system issue we may face. Pulse's consistency and dependability in service is unparalleled to providers we've had in the past.
Consistent and Dependable-Non-Profit Organization
Fort Myers, FL
read more»