Having Trouble Using FaceTime on Your Apple Device? There's a Simple Solution for That!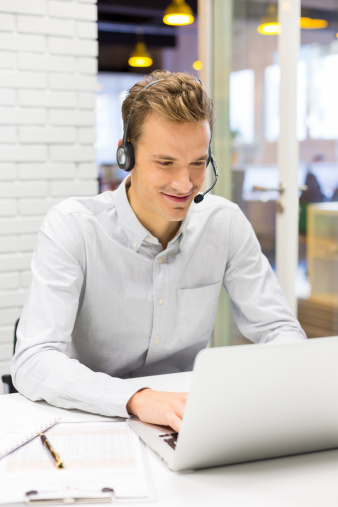 On April 16th, 2014, Apple's FaceTime, one of the most popular applications used to make video and audio calls, stopped working for those running iOS 6 or older. At the time, most people assumed a routine system outage was occurring, however, the issue results from a bug that led to an expired device certificate.
The expired certificate blocks devices running older versions of iOS from accessing the application. If you're running iOS 6 or older, it's critical to update to iOS 7 to continue using FaceTime.
While the bug also impacted users running older versions of OS X, Apple offered updates to resolve the issue on FaceTime without upgrading the operating system. But when it comes to iOS 6, Apple appears to be pushing users to upgrade to iOS 7. According to Apple, iOS users tend to lean towards iOS 7, however, a small percentage of iOS users are running iOS 6. In fact, here's the statistics:
87% of iOS users are running iOS 7.
11% of iOS users are running iOS 6.
And while a few devices are unable to upgrade to iOS 7, including the fourth-gen iPod Touch, Apple will likely issue a software update to allow FaceTime calls for those devices. This is because the majority of users prefer FaceTime compared to other alternatives, such as Skype, due to the ease of use and familiarity.
If you're not fond of iOS 7's user interface, it's up to you to determine whether FaceTime is worth the upgrade or not; however, if you want to enjoy using various features on your device, it's important to stay up-to-date with recent versions of iOS.
To learn more about FaceTime, give us a call or send us an email. We can help you stay up to date on the latest information regarding your favorite applications.
Yes! I'm looking for the best IT services to support my business
Clients Feedback
After switching to Pulse, we were pleased to know that our IT service bills were consistent and fixed fee each month. This part was huge because finally we could plan and budget for our IT service expenses. We also appreciated the fact that Pulse would dispatch experienced technicians based on the issue at hand resulting in faster resolution of problems that arose. One of the most valuable parts of working with Pulse is that I know there will be a quick and appropriate resolution to any issue that we experience. This process gives me peace of mind because like most small businesses, we need quick and efficient responses to any and every system issue we may face. Pulse's consistency and dependability in service is unparalleled to providers we've had in the past.
Consistent and Dependable-Non-Profit Organization
Fort Myers, FL
read more»