Have You Applied These Critical Microsoft, Adobe & Oracle Updates to Protect Your Computer Network? Apply Them IMMEDIATELY or Become the Next Victim of Hackers!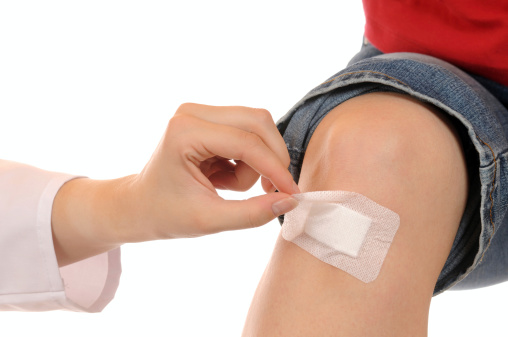 Microsoft's Patch Tuesday updates have been released – a total of nine updates and three of them are rated critical to address various issues in IE and all versions (6 through 11) of Windows. If you haven't updated your PCs and applied these patches, you're at risk for becoming victim to serious vulnerabilities that allow hackers to gain remote access to your computers!
So what exactly do the updates address? Well, the first three critical updates fix remote code execution bugs:
One of them addresses bugs in IE and Windows
Two of them address bugs in Windows.
In addition, there are two remote code execution fixes that are labeled as important, however, they aren't critical:
One of them addresses bugs in Windows.
One of them addresses bugs in Windows Office, Microsoft Office Services & Web Apps.
Microsoft released these updates to mitigate the risks of attack resulting from these serious security holes. So how do you leverage these updates to keep your PCs protected? If you've set up automatic updates, you will receive an alert to apply the updates. If you haven't set up automatic updates, contact our team of IT experts immediately and we'll apply the updates for you.
What Other Updates Do You Need to Apply to Keep Your PCs Safe Against Security Threats?
While Microsoft's Patch Tuesday brings some serious security updates that must be applied immediately, there's a few other companies that released updates as well, such as Adobe and Oracle. What do their updates resolve? Here's an idea:
Adobe: Nine critical security updates were released, including an update that addresses a security flaw in Adobe's Flash Player software, which allows hackers to take control of your PC.
Oracle: 155 security patches were released to resolve vulnerabilities in their entire range of products, including 25 patches that address security issues in Java, which could leave your PC open to remote access.
Interested in learning more about these updates and how to apply them to your PCs? Feeling concerned about the security and reliability of your computer network? Give us a call at (239) 676-6679 or send us an email at info@pulsebizsolutions.com. Keep in mind, clients under our complete managed IT services program have nothing to worry about – Your computer technicians at Pulse Business Solutions will ensure the right updates are applied.
Yes! I'm looking for the best IT services to support my business
Clients Feedback
After switching to Pulse, we were pleased to know that our IT service bills were consistent and fixed fee each month. This part was huge because finally we could plan and budget for our IT service expenses. We also appreciated the fact that Pulse would dispatch experienced technicians based on the issue at hand resulting in faster resolution of problems that arose. One of the most valuable parts of working with Pulse is that I know there will be a quick and appropriate resolution to any issue that we experience. This process gives me peace of mind because like most small businesses, we need quick and efficient responses to any and every system issue we may face. Pulse's consistency and dependability in service is unparalleled to providers we've had in the past.
Consistent and Dependable-Non-Profit Organization
Fort Myers, FL
read more»