Get Microsoft Outlook For Your iPhone or iPad – FOR FREE!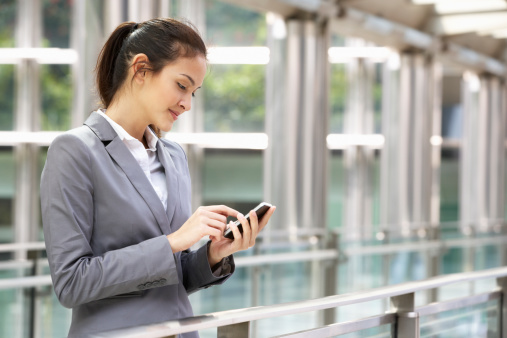 Last week Microsoft announced the release of their new Outlook app for iPhone and iPad – free of cost. The app can be used to access your iCloud, Microsoft Exchange, Office 365, and Outlook.com accounts, in addition to Yahoo Mail and Gmail. It's an especially great way to integrate all of your accounts into one app, particularly for corporate users. Outlook provides an integrated interface for calendars, contacts, attachments and email.
Outlook, as part of a new feature, will automatically "surface" your most important email messages. Messages can also be deleted, archived or scheduled with easy swipe gestures.
A list of features is detailed in the App Store and includes:
Easy Manageability:
Schedule emails so they return to your inbox at a more convenient time
Allow Outlook to automatically triage your inbox; keep only your most important messages, while less crucial mail is sorted into an "Other" inbox
Attach large files from your email, Dropbox, or OneDrive with total ease
Built-In Calendar:
Outlook app integrates your calendar with email and notifies you with reminders of appointments or meetings
Use your calendar to determine available meeting times and share them with co-workers or simply schedule a meeting
Filter Your Inbox without a Hassle
Filter your inbox, easily sorting through messages to show only mail that is unread, flagged, or with attachments
Search messages, contacts and files quickly by typing only a few letters
View the contacts you communicate with most, and view all related files, meetings, or emails sent and received
Business communication has never been easier than it is today – with Outlook on your mobile device you can access files, emails, contacts, and any data you need from any location.
For more on how the free Outlook app can help your business, contact Pulse Business Solutions at info@pulsebizsolutions.com or by phone at (239) 676-6679.
Yes! I'm looking for the best IT services to support my business
Clients Feedback
After switching to Pulse, we were pleased to know that our IT service bills were consistent and fixed fee each month. This part was huge because finally we could plan and budget for our IT service expenses. We also appreciated the fact that Pulse would dispatch experienced technicians based on the issue at hand resulting in faster resolution of problems that arose. One of the most valuable parts of working with Pulse is that I know there will be a quick and appropriate resolution to any issue that we experience. This process gives me peace of mind because like most small businesses, we need quick and efficient responses to any and every system issue we may face. Pulse's consistency and dependability in service is unparalleled to providers we've had in the past.
Consistent and Dependable-Non-Profit Organization
Fort Myers, FL
read more»