Everything Your Business Needs to Know to Take Advantage of Section 179 & Save Money in 2014!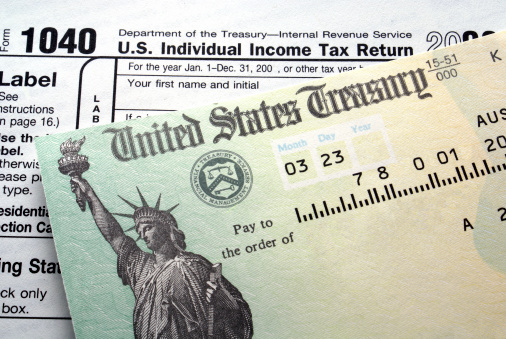 As a business owner, it's fundamental for you to be familiar with one of the most important tax codes: Section 179. Section 179 of the United States Internal Revenue Code allows taxpayers to deduct the cost of certain types of property, including technology and other equipment, on their income taxes as an expense, instead of requiring the cost to be capitalized and depreciated.
Over the years, this handy tax code has helped many businesses and entrepreneurs write off a large portion of their technology and equipment purchases, ultimately enabling them to save a significant amount of money.
So how does this benefit your business? Well, for example, if you choose to buy a new computer for your office, you're able to deduct a portion of the cost of that computer in one year.
Section 179 Tax Deduction Limit for 2014 Has Significantly Dropped – But Don't Forget to Take Advantage of the Tax Code Nonetheless!
In 2013, the tax deduction limit was set at $500,000; the limit has significantly dropped to $25,000 as of January 1st, 2014. While it's a substantial decline, it's still a great opportunity to procure new technology and software, then deduct a certain amount of the purchase cost.
Keep in mind; the IRS says business property must be "tangible, depreciable, personal property which is acquired for use in the active conduct of a trade or business." Also, there's a few limitations to consider:
The property must be used primarily for your business, however, property used for personal and business purposes can be deducted, as long as the property is used for business more than half of the time. The amount of your deduction will be reduced by the percentage of personal use.
The property must be used over half the time for business in the year you've purchased it, which means you're not allowed to convert property that was previously used for personal use to business use and you must maintain documentation to prove the use of the property.
Fortunately, your business can also lease technology and equipment while taking advantage of the tax deduction – often, leashing technology and equipment, including software, is the preferred choice for many businesses as it allows you to take advantage of the latest and greatest solutions while maintaining cost-efficiency.
When you choose to lease technology and equipment instead of purchasing, you're able to deduct the full amount without paying the full amount this year! That's right, you're saving more in taxes than the payments you've made.
Looking for more information on Section 179? Give us a call at (239) 676-6679 or send us an email at info@pulsebizsolutions.com. Pulse Business Solutions is here to help you understand and take advantage of this helpful tax code to save your business significant amounts of money!
Yes! I'm looking for the best IT services to support my business
Clients Feedback
After switching to Pulse, we were pleased to know that our IT service bills were consistent and fixed fee each month. This part was huge because finally we could plan and budget for our IT service expenses. We also appreciated the fact that Pulse would dispatch experienced technicians based on the issue at hand resulting in faster resolution of problems that arose. One of the most valuable parts of working with Pulse is that I know there will be a quick and appropriate resolution to any issue that we experience. This process gives me peace of mind because like most small businesses, we need quick and efficient responses to any and every system issue we may face. Pulse's consistency and dependability in service is unparalleled to providers we've had in the past.
Consistent and Dependable-Non-Profit Organization
Fort Myers, FL
read more»