Everything You Need to Know About E-Signatures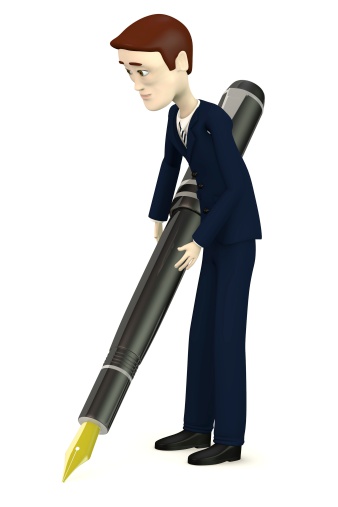 Electronic signature methods are becoming increasingly popular. While e-signing services vary from provider to provider, all services allow users to upload documents to an online service and apply special annotations where signatures are necessary. Then, the user sends this file to the recipient who signs the document and sends it back.
Are Electronic Signatures Legal?
In 2000, the E-Sign Act was established by the U.S. government to give electronic signatures the same legal validity as handwritten signatures. According to the E-Sign Act, electronic records can satisfy any regulation, statute, or rule of law, as long as the individual has consented to the use of electronic signatures.
What Types of Documents Can I Sign Electronically?
While most contracts can be signed electronically, critical documents requiring notarization must be signed via a written contract. A signature is used to show agreement to the terms of a contract, as well as verify your identity.
If you're signing a major financial transaction or document regarding business operations or legal matters, a notary is required to verify your identity. Electronic signature services don't offer an alternative to the notary, which means some documents will be signed electronically and written on paper.
What E-Signature Options Are Available?
There's a variety of cloud-based services and mobile aps that allow recipients to sign documents electronically. Here are the top e-signing services and apps available:
EchoSign is available for iOS and Windows 8 tablets, ranging from free to $399 per month. With EchoSign, users can upload documents and send contracts via email. The service includes a convenient dashboard to keep track of the status of all outgoing and incoming contracts. EchoSign also includes an extra layer of verification that allows you to require the recipient to enter a specific password.
DocuSign is a feature-filled service for iOS and Windows 8 tablets, ranging from free to $20 per month. DocuSign includes a dashboard to keep track of all outgoing and incoming contracts. The service allows users to upload files and email documents to recipients, and the user can set documents to expire if the recipient doesn't sign within a specified time.
RightSignature, ranging from free to $49 per month for iOS devices, allows users to send documents to recipients and specify when contracts expire. The service also includes a dashboard to keep track of incoming and outgoing contracts.
To learn more about E-Signatures, give us a call at (239) 676-6679 or send us an email at info@pulsebizsolutions.com. Pulse Business Solutions can help you choose the best e-signature app or service for your unique needs.
Yes! I'm looking for the best IT services to support my business
Clients Feedback
Pulse has provided us with the most reliable, knowledgeable and prompt service that we have ever experienced in the computer industry. They guided us through the creation of our network and the changes we've made since then. They maintain the network and the hardware for all of our locations in the US and Canada. We recommend Pulse with pleasure and absolute confidence.
Prompt service-Peter Radno, President
GoldCoast Salads Naples, FL
read more»