Employing VPN Technologies for Securing Public Connection to the Internet.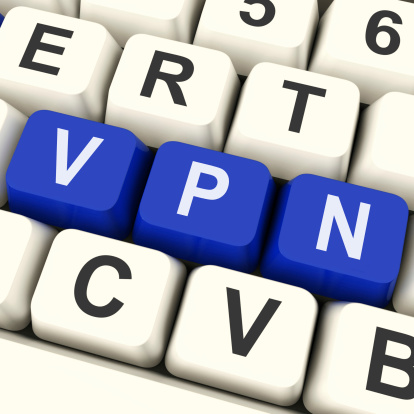 The use of Virtual Private Network (VPN) reinforces your security with an encrypted connection between your device and the internet, safe from unwanted eavesdroppers.
Keeping data secure while using public Wi-Fi is a major concern for everyone who works outside home networks. The use of Virtual Private Network (VPN) reinforces your security with an encrypted connection between your device and the internet, safe from unwanted eavesdroppers.
Although there are tons of free VPNs available, you'll have to consider paying for one in the long run. Paid VPNs are faster with no ads, and typically comes with no bandwidth limit.
Paid VPNs are inexpensive, at an average of $5 per month. Before you buy yourself one though, here are some considerations you should take before deciding which to install.
Regional Restrictions
If you're from outside US, you might have encountered regional restrictions on your favorite sites like Hulu, Netflix, or Amazon on Demand. Traditional VPN have a way of getting around these restrictions, just make your VPN has exit servers inside the US that makes you look like a US-based server.
Media Hint offers video consumption for overseas content. Media Hint is a Chrome browser extension that you can install with no required configuration. It offers US and UK streaming at $4 a month, or $39.50 a year.
Cross Platform Support
Another consideration would be VPN access on your mobile devices and tablets. Mobility is an important function in our busy daily lives so it's best to consider your options wisely.
Bandwidth Limit
An ideal VPN would be one without bandwidth limit so you won't have to worry no matter how many times you connect. Almost every VPN provides unlimited connections, but there are some that doesn't. Better verify first.
Anonymity
Most VPNs keep usage history for short periods of time. You may want a VPN that doesn't keep any record whatsoever. The logs that services keep include the time you connected, and even your IP address. A rundown of several VPN records and how they manage your privacy was conducted by Torrent Freak recently.
Before employing a particular VPN, it is wise to do a little research first. They are great for security and regional restrictions but not every VPN service provides the same conditions.
Have questions about running or deploy VPN technology in your Florida business?  Give your IT experts at Pulse Business Solutions at call right away.  We are here to ensure you have the right technology services to build your business upon.  Call (239) 676-6679 or email us at info@pulsebizsolutions.com to learn more about using VPNs in your Florida business.
Yes! I'm looking for the best IT services to support my business
Clients Feedback
After switching to Pulse, we were pleased to know that our IT service bills were consistent and fixed fee each month. This part was huge because finally we could plan and budget for our IT service expenses. We also appreciated the fact that Pulse would dispatch experienced technicians based on the issue at hand resulting in faster resolution of problems that arose. One of the most valuable parts of working with Pulse is that I know there will be a quick and appropriate resolution to any issue that we experience. This process gives me peace of mind because like most small businesses, we need quick and efficient responses to any and every system issue we may face. Pulse's consistency and dependability in service is unparalleled to providers we've had in the past.
Consistent and Dependable-Non-Profit Organization
Fort Myers, FL
read more»