Does Your Antivirus Protection Cover All the Bases?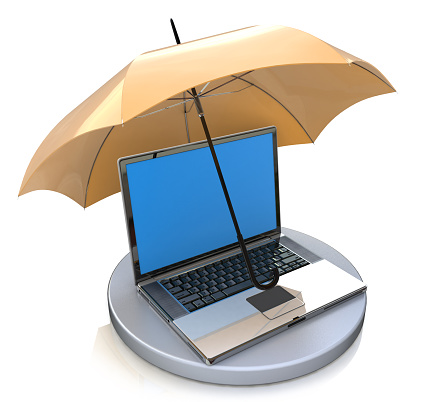 When people think of antivirus protection, the area that comes to mind is the desktop workstation. The thinking is that if an attack is caught here, then everything is good. The only problem with this is that people access company information from more than their desktop workstation. So more areas need to be covered by antivirus protection. Which areas should be covered?
BYOD
Employees are increasingly accessing the networks through their personal devices. They can catch up on their emails via their smartphone, check on schedules through their tablets, and get work done on their laptop during the weekend. All of these are point of entries into the business. As such, these should be scanned for viruses and malware on a regular basis. One innocent seeming download on a smartphone can create havoc for the company network.
Servers
While antivirus protection on workstations and mobile devices is a necessity, it is also important to have some type of antivirus protection on the server. If any attack gets past the initial device, then the server itself could be crippled. Additionally, some servers, such as popular ones, are prone to attacks and therefore more vulnerable. Any virus or malware that makes it to the server, from any point of entry, can infect every device connected to the server. This can be devastating for a business. Sensitive information can be leaked.
Protect Your Business
Any device that has access to company information should be protected. Every device that connects to the server is an access point for a virus or malware attack. The server itself should be protected as well. Not only because the information could be obtained from the server, but also because the server has access to every device that connects to it. So a virus or malware attack can spread from device to server or server to device. By protecting all of the machines that have company access or store company information, your business information will be protected on many levels.
Call (239) 676-6679 or email us at info@pulsebizsolutions.com to assist you in preserving the confidentiality and security of your company data. Pulse Business Solutions is here to handle all of your information technology needs.
Yes! I'm looking for the best IT services to support my business
Clients Feedback
After switching to Pulse, we were pleased to know that our IT service bills were consistent and fixed fee each month. This part was huge because finally we could plan and budget for our IT service expenses. We also appreciated the fact that Pulse would dispatch experienced technicians based on the issue at hand resulting in faster resolution of problems that arose. One of the most valuable parts of working with Pulse is that I know there will be a quick and appropriate resolution to any issue that we experience. This process gives me peace of mind because like most small businesses, we need quick and efficient responses to any and every system issue we may face. Pulse's consistency and dependability in service is unparalleled to providers we've had in the past.
Consistent and Dependable-Non-Profit Organization
Fort Myers, FL
read more»