Crucial Facts Your Business Needs to Learn from The 2015 Internet Security Threat Report
As Your Trusted Outsourced Business IT Solutions Team…We Keep A Keen Eye Open For All Emerging Technology Threats.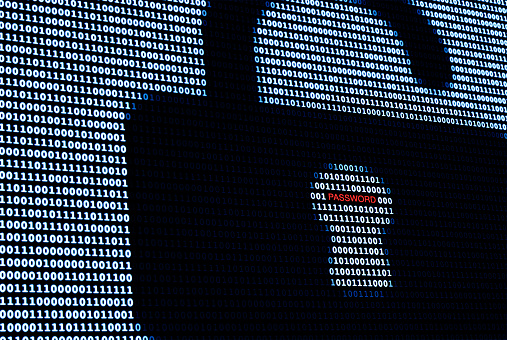 Pulse Business Solutions is always keeping our eye on trends – we know that in the world of technology, nothing is stagnant. Cybercriminals are always seeking out new vulnerabilities and using new ways to compromise data. That's why we've paid close attention to Symantec's Internet Security Threat Report for 2015, to better understand the biggest threats facing businesses today. Do you know what to look out for?
Data loss is too common these days, and its affects are often crippling. When you're storing sensitive client information, you can't afford to have it compromised. Likewise, you need assurance that your documents and work communications are kept secure, and that your resources are always accessible – so how are cybercriminals threating businesses today?
Book Your Cyber Security Review Today.
Get in touch with Pulse Business Solutions to discuss how we work to keep your data safe and help your business thrive. Reach out to us at info@pulsebizsolutions.com or (239) 676-6679.
Cybercriminals are smart – they're always looking for the newest and most effective ways to exploit your technology and to get their hands on sensitive data.
Ransomware attacks grew 113% last year, with more than a 4000% increase in crypto-ransomware attacks. Criminals use these attacks to hold documents, photos, and other files hostage until the victim pays a monetary fee to retrieve them. In many cases, the files are never recovered.
2014 also saw in a spike in attacks that tricked companies into infecting themselves. Attackers did this by attaching Trojans to software updates for common programs – once downloaded, the criminals were given unrestricted access to business networks.
Attacks on mobile devices have seen a monumental increase. With employees continuing to bring their own devices into the office – and using them to access sensitive data from other places – it's crucial to have a proper handle on device management.
Pulse Business Solutions works with you to ensure that your security is proactive and comprehensive. We provide solutions designed to stop malicious intruders and ensure your livelihood is protected no matter what type of disaster hits.
Contact Pulse Business Solutions at info@pulsebizsolutions.com or (239) 676-6679.
Yes! I'm looking for the best IT services to support my business
Clients Feedback
After switching to Pulse, we were pleased to know that our IT service bills were consistent and fixed fee each month. This part was huge because finally we could plan and budget for our IT service expenses. We also appreciated the fact that Pulse would dispatch experienced technicians based on the issue at hand resulting in faster resolution of problems that arose. One of the most valuable parts of working with Pulse is that I know there will be a quick and appropriate resolution to any issue that we experience. This process gives me peace of mind because like most small businesses, we need quick and efficient responses to any and every system issue we may face. Pulse's consistency and dependability in service is unparalleled to providers we've had in the past.
Consistent and Dependable-Non-Profit Organization
Fort Myers, FL
read more»