Are You Still Paying For IT Services On An Hourly Basis?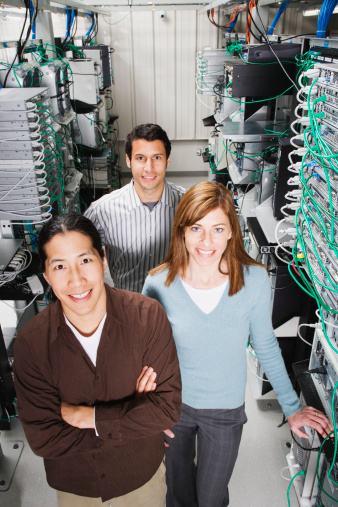 If so, this is just like pouring water into a leaky bucket.  You may get your immediate issues resolved, but you're not getting the long-term value that you should for your IT dollars.  Plus, without ongoing monitoring and maintenance, you're setting your business up for costly downtimes.
IT Managed Services from Pulse Business Solutions provide what you need to keep your technology secure, reliable and up and running 24/7.  Plus, you pay just one monthly fee for everything. No more surprise IT bills.
Our IT Managed Services offer the value you deserve, and protect your technology investments.  We take IT worries off your mind, and assume all responsibility for the proper functioning of your technology.  This way you can focus on running and growing your business.
Our IT Managed Services Benefits Your Business With:
Proactive, Remote Monitoring and Maintenance of your network to ensure reliability and security.
A Help Desk staffed by certified, knowledgeable professionals who respond quickly to your questions and concerns.
Technology that aligns with your business goals.
An Outsourced IT Department to supplement your IT staff, or provide all the services you require.
Cloud Solutions that save you money, eliminate storage issues, improve data accessibility, can be scaled up as your business grows, or down when times are slow.
Mobile Device Management to keep your data safe wherever it goes.
Spam and Email Protection to stop the cybercriminals in their tracks.
Support for special projects, relocations, presentations, and other needs that may arise.
Technology that works the first time, or we come back free of charge.
You get all of this and more for one, fixed monthly fee!
The Result Will Be Increased:
Reliability
Security
Efficiency
Productivity
Profitability
So, stop wasting your hard-earned money on hourly IT service that offers no return on your investment.  Contact Pulse Business Solutions for a free, no-obligation IT Managed Services review, and get the peak performing IT system, and value you deserve.  Call (239) 676-6679 or email us at: info@pulsebizsolutions.com
Yes! I'm looking for the best IT services to support my business
Clients Feedback
After switching to Pulse, we were pleased to know that our IT service bills were consistent and fixed fee each month. This part was huge because finally we could plan and budget for our IT service expenses. We also appreciated the fact that Pulse would dispatch experienced technicians based on the issue at hand resulting in faster resolution of problems that arose. One of the most valuable parts of working with Pulse is that I know there will be a quick and appropriate resolution to any issue that we experience. This process gives me peace of mind because like most small businesses, we need quick and efficient responses to any and every system issue we may face. Pulse's consistency and dependability in service is unparalleled to providers we've had in the past.
Consistent and Dependable-Non-Profit Organization
Fort Myers, FL
read more»