Are You Prepared for Daylight Savings Time Ending This Weekend?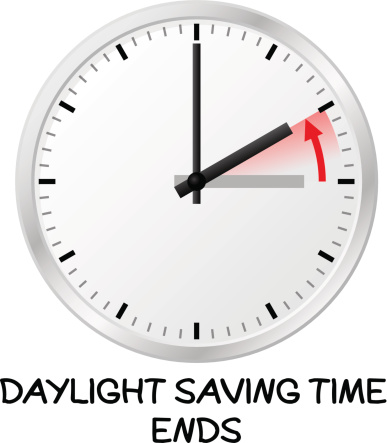 Daylight Savings Time will end this year on Sunday, November 2, 2014. Aside from the extra hour of sleep and the evening commute in darkness little will change for the business world. Almost all technological devices – from the smartphone whose alarm you depend on to your workstation computer, should automatically update its internal clock to account for the change.
However, there are a few noteworthy exceptions to this rule that all your tech will automatically update.
Most devices without an internet connection will require a manual update. This includes your microwave, stove, and any analog clocks.
Windows computers require Windows Update to be enabled in order to automatically adjust their clock. Some users have turned off the Windows Update function for security reasons or have had them turned off by an administrator. Be aware that these computers may require a manual update from Daylight Savings Time.
Some old iPhones and iPads likewise will need Location Services enabled to automatically update. These settings are often disabled to improve battery life. However if you're running iOS 5 or later (iOS 8.1 is the most current version) then your iDevice will be able to update itself independent of Location Services.
Some Linux servers require a manual update.
Almost every other internet enabled device should automatically update to account for Daylight Savings Time.
Have questions about how your technology will update for Daylight Savings Time? The IT professionals at Pulse Business Solutions can be reached at (239) 676-6679 or by sending an email to info@pulsebizsolutions.com.
Yes! I'm looking for the best IT services to support my business
Clients Feedback
After switching to Pulse, we were pleased to know that our IT service bills were consistent and fixed fee each month. This part was huge because finally we could plan and budget for our IT service expenses. We also appreciated the fact that Pulse would dispatch experienced technicians based on the issue at hand resulting in faster resolution of problems that arose. One of the most valuable parts of working with Pulse is that I know there will be a quick and appropriate resolution to any issue that we experience. This process gives me peace of mind because like most small businesses, we need quick and efficient responses to any and every system issue we may face. Pulse's consistency and dependability in service is unparalleled to providers we've had in the past.
Consistent and Dependable-Non-Profit Organization
Fort Myers, FL
read more»