6 Tips and Tricks to Help You Realize the Full Potential of Google Chrome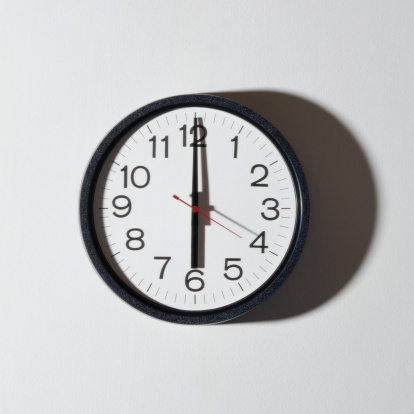 Google Chrome has become one of the most popular web browsers available. In fact, Chrome even surpasses Microsoft's Internet Explorer. So what makes Chrome so popular amongst businesses and consumers? For most individuals, the wide variety of built-in features offers an improved user experience compared to other browsers.
While Chrome has a lot to offer, most of the features are hidden. Here's 6 tips to help you realize the full potential of Chrome:
1.     Open Multiple Pages on Start Up
Chrome enables you to open multiple pages on start up. To do this, click the icon in the top right corner, which will appear as a wrench or three horizontal bars, and choose Settings, then find the On Startup and click Set Pages. You'll be prompted to enter the URLs for each website. Once you've entered all the URLs, click OK. When you close and restart Chrome, the URLs will open automatically.
2.     Change the Default Search Engine
Chrome's omnibox acts as both the address bar and search box. The omnibar is set to use Google as its search engine, however, you can change the default search engine to suit your preferences. First, open Chrome and click the icon in the top right corner and choose Settings from the menu. Then, click Manage Search Engines and choose a search engine from the list or go to Other Search Engines to add a search engine.
3.     Use Incognito Mode
Chrome's Incognito mode prevents the browser from saving information regarding your browsing history, however, downloaded content and bookmarks will be saved. To use incognito mode, open Chrome and click the icon in the top right corner, then select New Incognito Window. Or you can simply press CTRL+SHIFT+N to open an incognito window.
4.     Save Webpages to Your Desktop
Chrome allows you to create shortcuts for webpages. You can add webpages to your desktop, taskbar, or start menu. To do this, go to the webpage and click the icon in the top right corner, select Tools, then click Create Application Shortcuts and choose where you want the shortcut to appear. Once you've chosen desktop, start menu, or taskbar, click Create and the shortcut will be saved.
5.     Remove Passwords from Chrome's Database
Chrome has a built-in password manager that saves credentials for frequently used websites. This feature comes in handy when you've forgotten a password, however, it's unsafe to have all your passwords accessible to anyone who knows how to find the password manager. To remove passwords from Chrome's database, click the icon in the top right corner and select settings, then Show Advanced Settings at the bottom of the page. Once you're in the advanced settings, go to Passwords and Forms and select Manage Saved Passwords. You'll find a list of saved passwords. Each saved password offers a Show button to view the password or an X button to delete the password.
6.     Use the Omnibox as a Calculator
Chrome's omnibox is more than a URL bar and search box, it's also a basic calculator. To use the calculator, simply type a mathematical question into the omnibox. The answer will appear where suggestions appear when typing a website.
For more Chrome tips and tricks, give us a call or send us an email. As your trusted IT company can help you realize the full potential of Google Chrome.
Yes! I'm looking for the best IT services to support my business
Clients Feedback
After switching to Pulse, we were pleased to know that our IT service bills were consistent and fixed fee each month. This part was huge because finally we could plan and budget for our IT service expenses. We also appreciated the fact that Pulse would dispatch experienced technicians based on the issue at hand resulting in faster resolution of problems that arose. One of the most valuable parts of working with Pulse is that I know there will be a quick and appropriate resolution to any issue that we experience. This process gives me peace of mind because like most small businesses, we need quick and efficient responses to any and every system issue we may face. Pulse's consistency and dependability in service is unparalleled to providers we've had in the past.
Consistent and Dependable-Non-Profit Organization
Fort Myers, FL
read more»