4 Preparation Tips for Upgrading to iOS 8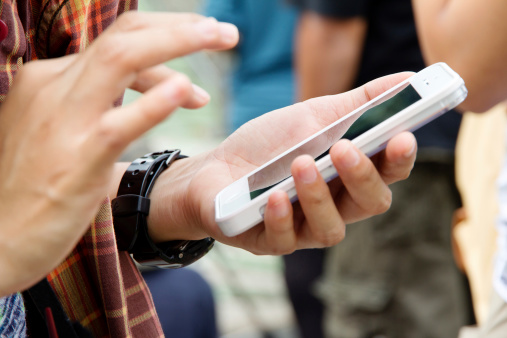 With the new iOS 8 update only weeks away from release, it's a good idea to get started on the needed preparations your iDevice needs to undergo before installing the loaded update.
New features in iOS 8 include an interactive notifications bar that allows users to respond to alerts while inside an open app, the ability to share AirDrop content between iOS devices and Macs, third-party keyboard support, self-destructing messages, enhanced iCloud photo and image storage, context-sensitive predictive typing, battery usage readings by application, etc.
Many other features have been added, including overall performance tweaks and fixes, but don't wait until the last minute. Prepare your iDevice or decide now whether making the switch to iOS 8 is right for you!
Check out these four tips before installing iOS 8:
Evaluate Your Device
Although older iPhone or iPad models are compatible with the new release, they may struggle with increased processor and memory demands. Don't risk the functionality of your device for the new update. It may not be worth it.
Easy fix: Upgrade to a newer model
Do Your Research First
Learn everything you can about iOS 8 before upgrading. You may upgrade to the new iOS only to find that you hate it. Get more information on the design and features before making the switch, because the new iOS may affect the way you have always used your iDevice.
Backup Your Device
It's practically guaranteed that a certain number of users attempting to install iOS 8 will experience a failed installation that wipes away existing apps and data. To prevent this from happening, back up your device via iTunes immediately before starting the iOS 8 installation.
Prepare Your iDevice
Many users struggle with minimal storage that prevents them from installing the new iOS update. Don't spend the whole day of the iOS release deleting photos. Instead, back up most of your content weeks before to ensure preparation needs are met.
Don't be one of those people struggling at the last minute trying to figure all this stuff out, do your research now and prepare your phone right away to ensure satisfaction and instant installation.
For more information on iOS 8 contact our team at Pulse Business Solutions. You can give us a call at (239) 676-6679 or send us an email at info@pulsebizsolutions.com. We will ensure your business makes the needed preparations to follow through upgrade installations. 
Yes! I'm looking for the best IT services to support my business
Clients Feedback
After switching to Pulse, we were pleased to know that our IT service bills were consistent and fixed fee each month. This part was huge because finally we could plan and budget for our IT service expenses. We also appreciated the fact that Pulse would dispatch experienced technicians based on the issue at hand resulting in faster resolution of problems that arose. One of the most valuable parts of working with Pulse is that I know there will be a quick and appropriate resolution to any issue that we experience. This process gives me peace of mind because like most small businesses, we need quick and efficient responses to any and every system issue we may face. Pulse's consistency and dependability in service is unparalleled to providers we've had in the past.
Consistent and Dependable-Non-Profit Organization
Fort Myers, FL
read more»