2014 is the Year of Cloud Adoption: Can Your Law Firm Keep Up with the Rest of the Industry?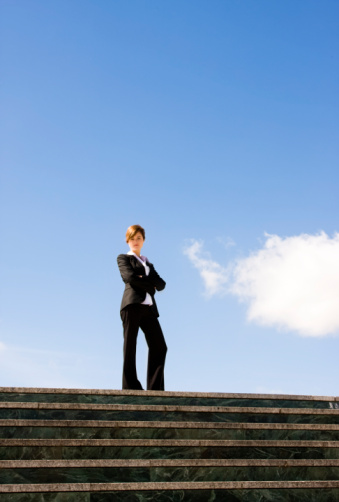 While the legal industry hasn't been quick to embrace the cloud, attorneys are likely to adopt cloud technology in 2014. In fact, LexisNexis Firm Manager surveyed 279 practicing attorneys in small law firms regarding their current and future use of cloud technologies. The survey reported the following:
40% of respondents are already using cloud services.
50% of respondents are planning to adopt cloud technologies.
72% of respondents believe law firms will be likely to use the cloud in 2014.
So what's inspiring attorneys and law firms to embrace the cloud? There's a few key factors influencing the cloud's popularity:
Accessibility: The cloud enables attorney's to access business-critical applications and data on any device with an Internet connection, regardless of the location and time.
Security: The cloud enables attorney's to store confidential documents and restrict access to the cloud to ensure unauthorized individuals cannot access sensitive data.
Cost-Efficiency: The cloud reduces the cost of installing and maintaining hardware and software in-house.
According to the survey, 45.2% of attorneys believe mobility and freedom are the greatest benefits of the cloud. In contrast, 40.5% of attorneys believe disaster recovery and data backup capabilities are the greatest benefits of the cloud.
Although there's clearly a lot of benefits, you're probably wondering: is the cloud really secure enough to store client data, financial records, and legal documents? Well, most cloud providers consider data security to be a top priority. In most cases, the cloud actually makes it easier and less expensive to meet data security requirements.
To learn more about cloud computing, give us a call at (239) 676-6679 or send us an email at info@pulsebizsolutions.com. Pulse Business Solutions can help you embrace cloud computing and maintain your competitive edge in the legal industry.
Yes! I'm looking for the best IT services to support my business
Clients Feedback
After switching to Pulse, we were pleased to know that our IT service bills were consistent and fixed fee each month. This part was huge because finally we could plan and budget for our IT service expenses. We also appreciated the fact that Pulse would dispatch experienced technicians based on the issue at hand resulting in faster resolution of problems that arose. One of the most valuable parts of working with Pulse is that I know there will be a quick and appropriate resolution to any issue that we experience. This process gives me peace of mind because like most small businesses, we need quick and efficient responses to any and every system issue we may face. Pulse's consistency and dependability in service is unparalleled to providers we've had in the past.
Consistent and Dependable-Non-Profit Organization
Fort Myers, FL
read more»